Sheldon Kennedy Child Advocacy Centre (2016)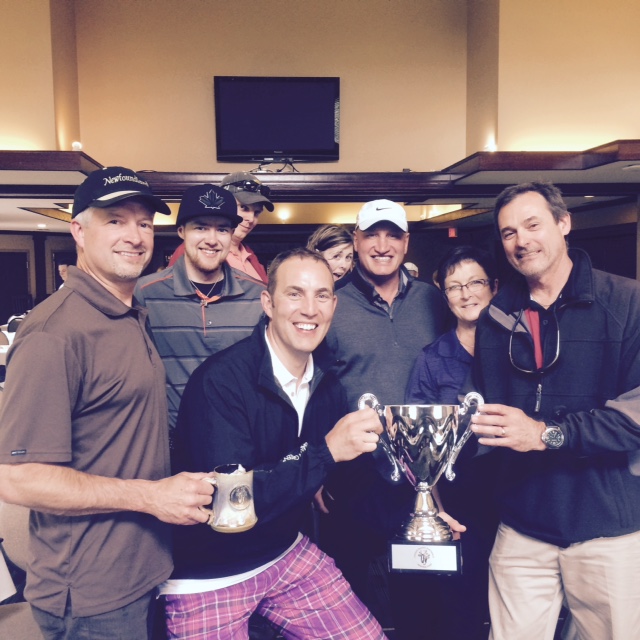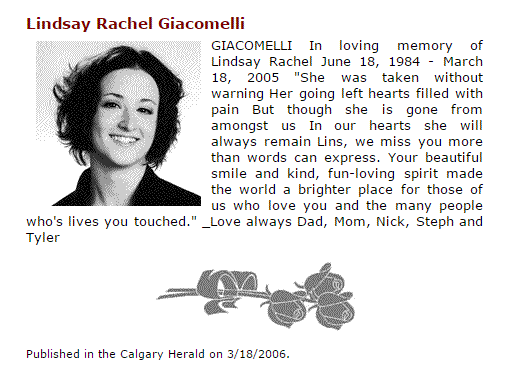 This site is dedicated to the celebration and memory of Lindsay's life.

The Lindsay Rachel Giacomelli Memorial Fund was established in Lindsay's name as a memorial to her short life (June 18, 1984 to March 18, 2005). The goal of the fund is to keep Lindsay's name and presence alive and to reflect her generous and caring spirit and to provide charitable grants to Calgary area causes forever, all in Lindsay's name.
The Fund was conceived by Lindsay's Grandfather (Grandpa Bill) on March 21/22, 2005 when the family and extended family were gathering at her parents' home and preparing for the memorial service to be held on March 23, 2005. (That date was Holy Wednesday of Easter Week 2005. In 2016 that same day and date occurred, 11 years later, and will next occur in 2157). At the time, they had no idea or plan for the Fund, but it was created through the Calgary Foundation.
The first fund raising event was an impromptu golf tournament. As Lindsay's birthday of June 18, 2005 approached, her Dad phoned his good Buddy Dave up and said"…hey why don't we get a few guys out for golf on Lindsay's birthday, and get me out of the house, and maybe raise a few dollars for the Fund?". The answer was"…already organized and waiting for you to call." With that first tournament we had 56 golfers and raised $11,000 for the Fund, and have never looked back. In each subsequent year from 2006 through to 2015 the golf tournament became formal, and was held as close to June 18 (Lindsay's birthday) as possible. Golf in June is questionable. Either rain or snow or both and rarely sunny. We lucked out though, and actually had many sunny day events. Each year the tournament was sold out with 128 to 144 golfers and 150 to 160 people at the follow-up dinner and silent auction. There was great support from all. In the final 3 years (2013-2015) the tournament was fully committed with 144 golfers before the end of January of the respective year, with 25-26 corporate sponsors. The event raised $45K, $48K and $51K in those final years 2013 to 2015. At the conclusion of the 2015 golf tournament the Fund was at almost $500,000 value.
The 2015 tournament was the 11th and final (for a while). It was time to try something new before we get old and stale. Maybe we'll resurrect it on the 15th or 20th anniversary/maybe not. In 2015 we also had what was "the inaugural barn dance" on Saturday following the tourney this year, with invitations to long time tourney participants and sponsors, with 110 people attending. In 2016 we repeated with 169 people, 158 people in 2017 and we're back on track for the 2018 event to be held on Saturday July 7, 2018.
Thanks to your generous support over the last 11 years at the golf tournament and 3 years of the barn dance, we granted approximately $183,857($136,857) from Lindsay's Fund and $47,000 from Golf Tournament sponsors) to the various charities listed below, AND we built up Lindsay's Fund to approximately $511,646 as of April 28, 2017.
The Lindsay Rachel Giacomelli Memorial Fund is an endowment fund administered by the Calgary Foundation. All contributions to the fund remain at the Foundation forever. Each year 4.0% of the fund's value is used for a charitable grant to a local cause. Tax deductible gifts to Lindsay's Fund are graciously accepted by the Calgary Foundation on-line at: https://payment.csfm.com/donations/calgaryfoundation/index.php.
Grants over the various years have been made to:
• The Calgary Zoo, new elephant house (2006)
• The Military Museums Expansion (2007)
• Alberta Children's Hospital Foundation, Rotary/Flames House (2008)
• Calgary Health Trust, Foothills Hospital ICU priority equipment (2009)
• Alberta Ballet (2010)
• Alberta Children's Hospital Foundation, Special Children's Fund AND Military Museums Princess Patricia Canadian Light Infantry gallery expansion (2011)
• The Mustard Seed (2012)
• Calgary Health Trust, Foothills Hospital ICU specialized equipment (2013)
• Alberta Adolescent Recovery Centre (2014)
• Kids Help Phone (2015)
• The Light Up Papua New Guinea Project in memory of Captain Nichola Goddard (2006-2015)
• The Sheldon Kennedy Child Advocacy Centre (2016)
• The Alberta Ballet (Murial Taylor Dancer Development Fund) and the Alberta Children's Hospital Foundation | Rotary Flames House ( for the Respite Care Program) (2017)



The 2018 Charitable grant will be provided to two participants:
1.) The Alberta Ballet (an annual scholarship for $5000 to the school of Alberta Ballet awarded to a student who exudes passion, talent and is about to embark on their professional dance career). The announcement of the scholarship was made at the performance of "Cinderella" on March 17, 2018/ (www.albertabellet.com)
2.)"Soldier On". Soldier On supports serving and retired Canadian Armed Forces members, Regular and Reserve with a permanent or chronic, visible or non-visible illness or injury, and supports recreational or sporting activities and provides access to specialized equipment, training and events tailored for the ill or injured. These events, emphasize social interaction for it's members. The aim is to get the participants back involved with life through the vehicle of sport and team sport. (www.soldieron.ca) The estimated grant in 2018 will be $16,350.00

The establishment of this fund provides our family extreme comfort in the knowledge that the fund will provide charitable donations to Calgary and Alberta area causes forever, all in Lindsay's name. We are extremely grateful to all participants in every aspect of the tournament and the Fund.
Leslie, Gerry, Nicholas & Stephanie Giacomelli
Disney World 2004 (with an intro from Dad)
<
A heart felt thank-you to Southcentre Mall and their employees located in Calgary Alberta. Through their generosity and support of the local community, they have created a memorial garden --"Lindsay's Garden" – in Lindsay's honour. This garden will replace the tree memorial which was started by close friends in March 2005, and maintained by Lindsay's parents. We'll add new pictures over the years as the garden grows in.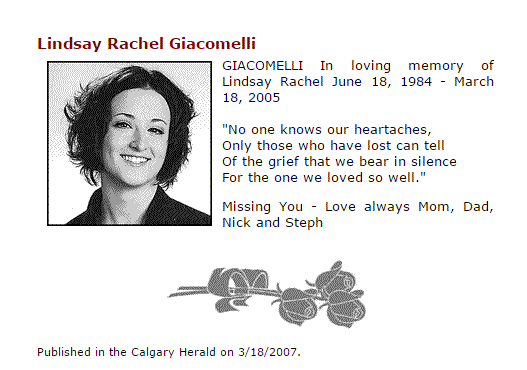 Lindsay Giacomelli

GIACOMELLI _ Lindsay Rachel 1984 - 2005 Lindsay Rachel Giacomelli (Lins) passed away at the Foothills Hospital ICU on March 18, 2005 at the tender age of 20 years 9 months. Lindsay was born June 18, 1984 in Red Deer, Alberta, the eldest daughter to Leslie and Gerald Giacomelli, sister and dear friend to Nicholas (Nick, age eighteen) and Stephanie (Steph, age fourteen). She was enrolled at the University of Calgary in the dance program, and was pursuing her dream of dancing. She started dancing at the young age of three, and aggressively pursued it. Such a lucky person, to be going to school and pursuing a career in the area of her love and keen interest. Lindsay was so dearly loved and the pain of her passing is devastating. We are such a tight family, with so many future plans and dreams in the works. There are no regrets to Lindsay's life, no missing words, and no missed opportunities to hear "I love you". She was strong to the very end, and only left us once she knew we were going to be OK. One of her greatest dreams was to dance for Disney, with an audition scheduled for April 6. Her future was all planned out from travel to marriage. She leaves behind her soul mate Tyler Sande, and their future plans together, including a wedding at the Wedding Chapel at Disney World, and a ride to the Chapel in Cinderella's carriage. Her smile and attitude was contagious. She brought joy and happiness to everyone that she touched. Funeral Service will be held at Southwood United Church (10690 Elbow Drive S.W.) on Wednesday, March 23, 2005 at 1:00 p.m. with the Rev. Drew Strickland officiating. Cremation to follow. Condolences may be forwarded through http://www.commemorativeservices.ca/. If friends so desire, memorial tributes may be made directly to a Fund that has been established in memory of Lindsay with the Calgary Foundation (No. 700, 999 - 8 Street S.W., Calgary, Alberta T2R 1J5. Phone 403-802-7700). Arrangements in care of COMMEMORATIVE SERVICES FUNERAL DIRECTORS. Telephone: 265-1199. Calgary Family Owned. "Celebrating The Lives of Our Community"
logo


Published in the Calgary Herald from 3/20/2005 - 3/22/2005.
The Lindsay Rachel Giacomelli Memorial Fund 2007 Donation
The Lindsay Rachel Giacomelli Memorial Fund in 2007 will be donating to The Military Museum located in Calgary, Alberta. This museum, formerly known as The Museum of The Regiments was officially opened by Queen Elizabeth II on June 30, 1990. It was dedicated to the history of Canada's army military heritage through its four founding regiments, Lord Strathcona's, Princess Patricia's, King's Own, and Calgary Highlanders.

Expansion to this museum started in July 2006 to incorporate and house The Naval Museum of Alberta, an Air Force Gallery and a new Art Gallery and a Library and Archives Center. The museum is now known as The Military Museum.

The expansion is scheduled to be completed by August 2007. The building will be expanded from it's current size of 55,000 sq ft to 107,000 sq ft. An additional 10,000 sq ft research center will be an adjunct of the University of Calgary Library and Western Canada's center of excellence for military history and strategic studies. When finished this new facility will be the largest military museum owned by the Department of Defense in Canada.

The significance of this donation is that Lindsay was very interested in Canada' military history. As a family we had been to Normandy, Vimy Ridge and to Dieppe in France, and had walked through numerous military cemeteries. At the time of Lindsay's death she was in the process of switching into a History major at University because her interest was so keen. Just prior to her death, she had managed to make a significant donation (from a frugal university student perspective) to the Juno Beach Centre in France, which was built to recognize the sacrifice of the Canadian WWII veterans.

As part of the museum expansion, a new 12 ft x 20 ft mural will be permanently installed in the Queen Elizabeth II Atrium at the museum, as shown in the attached renditions:
www.mural.somhcampaign.ca.

The mural contains 240 individual paintings and dedications to wartime history and veterans. Our donation and dedication to the museum will be represented in a painting of a military cemetery located in Dieppe, France, which Lindsay walked through on July 19, 1999, and noted in her journal, "…it's so sad walking up and down the rows of tombstones. So many people died. Boys of 18 and 19 being blown up and shot. It's horrible…". The mural will be interactive and will provide for a web link to Lindsay's web page.
---
Photo of Dieppe in 1999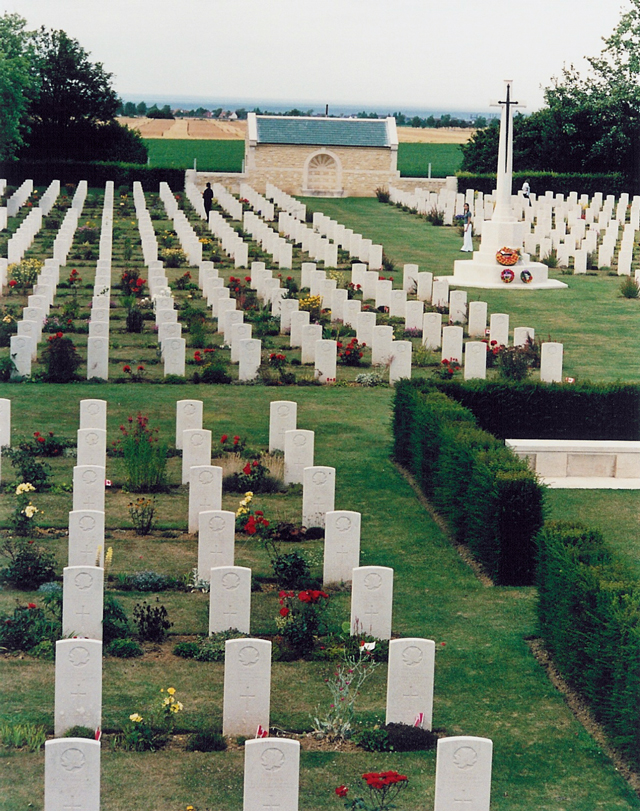 ---
Museum Elevation Poster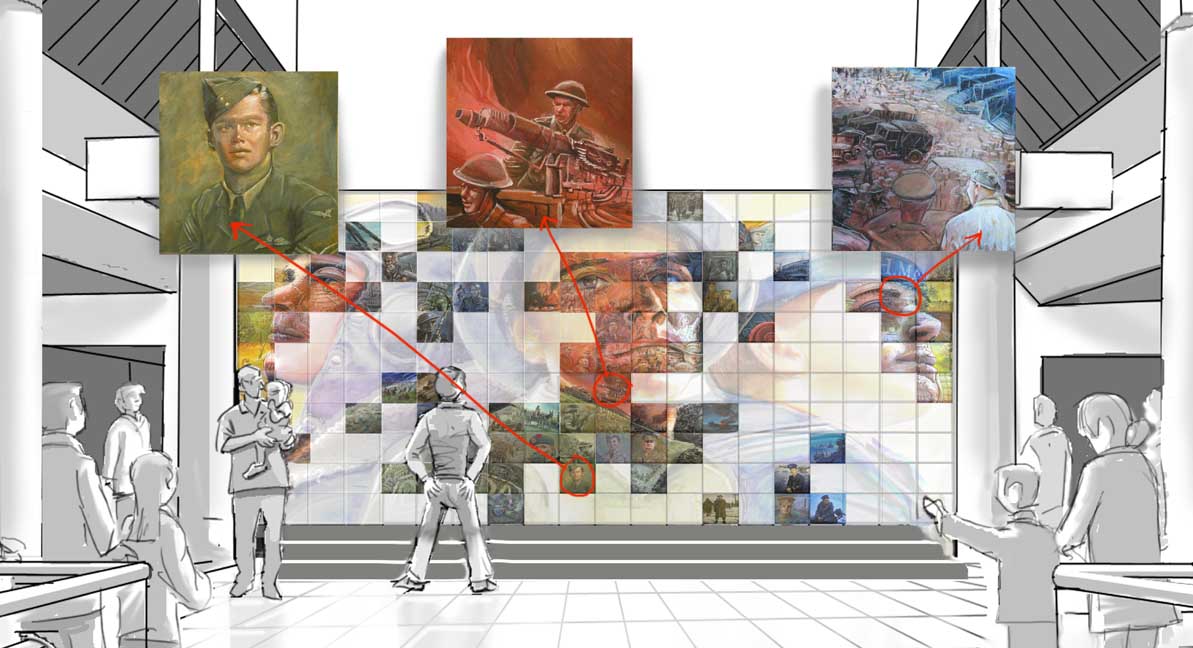 ---
Mural Brochure
\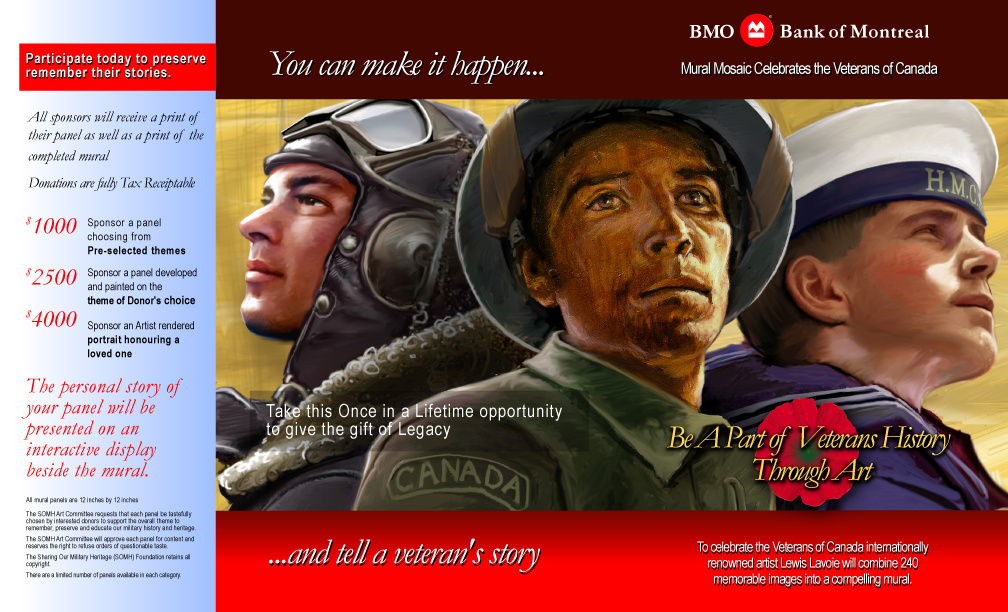 ---
Miltary Museum Mural Dedication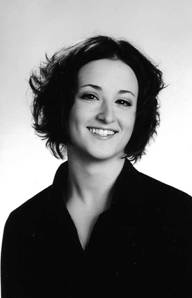 This mural panel is a dedication to our daughter Lindsay Rachel Giacomelli who died on March 18, 2005 at the age of 20 years. The painting has been extracted from a photograph taken of the military cemetery at Dieppe France, on July 19, 1999, which Lindsay had visited with her family.

Through Lindsay's home upbringing and exposure to books, family discussion and family trips to World War I and II locations, Lindsay developed a keen interest in Canada's military history and the sacrifice of its soldiers.

When Lindsay was 15 years old, we made a family trip to France. During the trip, Lindsay, along with her younger brother and sister, was lucky enough to travel to Normandy, Dieppe and Vimy Ridge, all key locations of World War I and II battles. As a family, we made it a point to visit several military cemeteries. Lindsay was touched by the experience; she clearly understood the sacrifice and the cost to secure freedom.

The Lindsay Rachel Giacomelli Memorial Fund in 2007 has donated to The Military Museums located in Calgary, Alberta. At the time of Lindsay's death she was in the process of switching into a History major at University because her interest was so keen. Just prior to her death, she had managed to make a significant donation (from a frugal university student perspective) to the Juno Beach Centre in France, which was built to recognize the sacrifice of the Canadian WWII veterans.

Lindsay had a great uncle, Jake Giacomelli, who was a veteran of World War II. Lindsay never met her great uncle, however in the context of this message we would like to provide some Internet links which describe some of his military history War Accounts of a Stirling Bomber and The "Lucky" Crew
Abbotsford MP Randy White, has retired from Federal politics and as a result his web site is no longer online.
We will update links to Carley's Law that were directed to Randy's web site as soon as possible.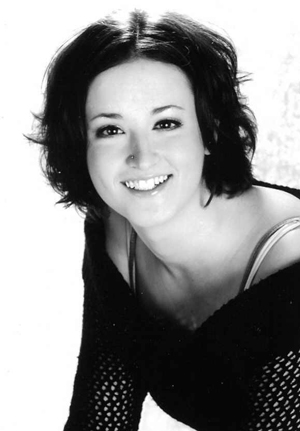 The phone call
Breaks the normalcy of the day
The tragic words
Echoing the fragility of life
And a need to pray
A young life taken in her prime
Too soon
A mother's grief burned into memory
Lives ruined
A tragic moment
Life turned on a dime
The senses go numb
Healing takes time
The answers won't come
I just wish
We could see you
Dance
One more time
The empty spot
On our stage
Replaced by an image
Forever young
Watching an old video
Seeing you dance
To U2's One
It's obvious
You feel the music inside
We can only hope
That your dance is never done
Lindsay was is and always will be
A dancer
Her stage has changed
And we may never have our answer
But we can take strength
In a father's words
You're in the best place you can be
We'll remember you
You remember us
And where life takes us, we'll see?
Lindsay
You are deeply loved
And I truly do wish
We could see you
Dance
One more time
With any luck
Maybe we will
Authored by Ron